UPCOMING EVENTS & APPEARANCES!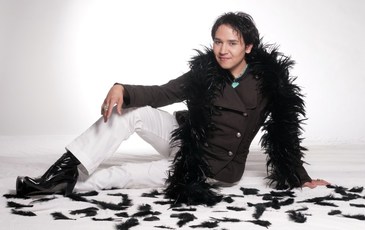 Every Sunday - MALARKEY'S BAR - Albuquerque

Comedy Show
MALARKY'S BAR
Show Time 8pm
25 Hotel Circle Northeast
Albuquerque, NM 87123
Phone: (505) 323-9380
Enjoy New Mexico's top comedians every Sunday night, where anything goes and you never know what Lucas will say.
Click here for a map.
---
The Mermaid Room only at Great Face & Body

GREAT FACE & BODY
the Mermaid Room @ G-FAB
123 Broadway Blvd. SE
Albuquerque, NM 87102
(505) 404-6670
VIP@GreatFaceAndBody.com
With monthly shows and Sunday morning brunch, step back into the era of Vaudville and sprinkle in a dash of old-west jukejoint. Originally the Danfelser School of Music's recital room, The Mermaid Room hosts a variety of music events and private parties with Lucas CorVatta as the resident host.
For Tickets click here.
---
APRIL 2013

Fri. April 19 - Living Your Essence - Radio Interview

Friday, April 19 at 8pm (mountain time)

Discover your essence and recalibrate your life in order to live your soul purpose with Angel Intuitive Allen Vaysberg and his expert guests on Angel Whisper Psychic Network. Lucas will be the featured guest on Friday night. Listen live https://www.facebook.com/AllenInspirer


Sat. April 27 - GFAB Networking Day, Abq

Saturday, April 27, 1pm - 4pm
Great Face and Body, The Mermaid Room
123 Broadway Blvd SE
Albuquerque, NM

GFAB, makers of Bathing Bad and Clear Sky Skin Care will host a networking event for individuals who own or are interested in business opportunities. Lucas will be representing GFAB as Celebrity Ambassador. It's a free event and open to the public.


Sat. April 27 - Fierce Singles Night, Abq. New Mexico

Pride & Equality's First Annual Fierce Singles Night!
Hotel Andaluz Downtown Albuquerque, NM
Casa Blanca Room
April 27, 2013 - 7pm
Tickets $25 to benefit MPower.
The night will be hosted by comedian, writer and Celebrity Ambassador for Bathing Bad, Lucas CorVatta.
This is a 21 and older event. Appetizers will be served and cash bar will be available. For more information and to purchase tickets visit: www.MyPrideOnline.com/FierceSingles.html
---
MAY 2013

Thurs. May 9 - Sam Wright Radio Show

Thursday, May 9, 11:30am Mt / 1:30pm Est.
Stream online at http://TheSamWrightShow.com
Lucas will be a guest on the UK's hot new radio show hosted by the young and talented comedian Sam Wright.
May 10 & 11 - New Mexico Film & Media Conference
For more information visit www.NMFILM.com
Sat. May 11 - Clear Sky Skin Care Party

Saturday, May 11
To book your very own Clear Sky Skin Care Private Party email LucasCorVatta@gmail.com
Sat. May 25 - Lucas' Birthday Bash & Comedy Roast
The Mermaid Room at Great Face & Body
123 Broadway SE
Albuquerque, NM
8pm - 10:30pm
Enjoy the evening with Lucas and his friends as they celebrate Lucas' 23rd birthday (internet age), get your laughs on as they roast Lucas. Click here for more details.
JUNE 2013

Pittsburgh, PA

Lucas will be part of a media tour in Pittsburgh the earlier part of June and will be booking comedy shows and events. Details to follow.


Wed. June 5 - After Dark Talk Show Radio Interview
Lucas will be a guest on the popular After Dark Talk Show.
Details will be posted shortly.


Thurs. June 6 - El Paseo - Comedy Show
You asked for it Santa Fe! Lucas and his friends will be performing in the heart of downtown Santa Fe. Details for this show are still being worked out.



JULY 2013

Vegas Comic Con

Las Vegas, NV
Summer of 2013 - Comic Con will be making it's debut in Vegas Baby!
Lucas will be hosting events, performing and representing Bathing Bad.
Details are still being arranged for this weekend event.

Bathing Bad Week, July 14-20

Kicking off the premier week of the Emmy Award Winning TV Series
Breaking Bad
, Bathing Bad will be given away to radio listeners around Albuquerque and throughout New Mexico.
As Celebrity Ambassador, Lucas will promote and host numerous events where you may have a chance to win Bathing Bad.
Can't wait to win Bathing Bad, visit www.BathingBad.com.
---
July 17 - Comedy - Santa Fe, NM

STATS Sports Bar
- Comedy Show
- 8pm
135 W Palace Ave.
Santa Fe, NM 87501
(505) 982-7265
Stats Sports Bar Comedy Show, hosted by "Animal" Anthony Garcia, comedian and radio personality for Kiss 97.3. Lucas will be one of three performing and giving away Bathing Bad. For more information click here
.
---

AUGUST 2013

Baltimore, MD

Lucas will be part of a media tour in Baltimore sometime in the month of August and will be performing comedy in the region.

Fri. Aug. 9, TRES CHIC - Abq Convention Center


---
Aug. 16 - Taos Pride - Comedy


Taos Pride 2013
Civic Center
Taos, New Mexico

Lucas is a Taos favorite and has tentatively been booked to perform as the feature comical act for this year's Pride event.

---
Aug. , ALBUQUERQUE FILM FESTIVAL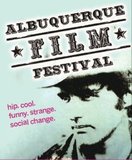 ALBUQUERQUE FILM FESTIVAL
Kimo Theatre
AUGUST 1. ALIENS & OUTLAWS Cult Classic Movies & Brand Spanking New Indie Films.
www.abqfilmfestival.com
Watch Trailers -->MissionFour days of films, music, comedy, panels, workshops, and celebrity events.
---
SEPTEMBER 2013


OCTOBER 2013

Provincetown, MA

Lucas has graciously been invited to tour Provincetown with friend and artist Ted Palomas. Lucas will be touring and performing PTown during the fall season, making it a Halloween to remember.

Oct. 18 & 19 - ROCKY HORROR PICTURE SHOW - (Theater)

Pride & Equality Magazine Presents THE ROCKY HORROR PICTURE SHOW

October 18-19, 2011 - 10:30pm
The Guild Cinema, Albuquerque, NM
www.myprideonline.com/RockyHorror
The time has come to re-live a classic! Give yourself over to absolute pleasure and join us for a special two-night event.
Pride & Equality magazine
presents
The Rocky Horror Picture Show
at the Guild Cinema. A full cast and props will be provided to make your Rocky experience something truly amazing. Costumes are always encouraged and make sure you yell out as audience participation is always encouraged.
---
NOVEMBER 2013


2014

ABQ COMIC CON - Event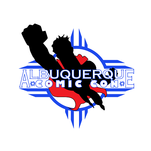 ---
Upcoming...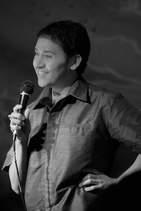 Coming to a town near you!

---

"The only path to self discovery is to love oneself
in the present and find joy in each moment allowed-to
know what one wishes to be... and simply become it."
-Mary Haarmeyer