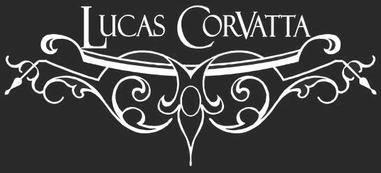 Best known for his honest and quick-witted humor, Lucas CorVatta is a working Comedian, Actor, Writer and Motivational Speaker.

Lucas is the resident comedian for Abq Comic Con, Santa Fe Comic Con and Abq Comic Expo. He has opened for G-Tom Mac, actor/singer Corey Feldman, Vickie Shaw and has worked with Verne Troyer aka Mini Me, Lou Diamond Phillips and Wes Studi, to name a few.

He was Co-host of the popular CW television show, "

Duke City Comedy League,"

and hosted numerous live events and entertained audiences at

Pride

,

PFLAG

and charity functions throughout the United States.

Most recently, Lucas has spoken at colleges and support groups about suicide awareness and prevention.

Lucas was a columnist for the

Medical Marijuana Journal

and the Travel & Entertainment Editor for the national GLBT magazine

Pride & Equality

.

Lucas was appointed Celebrity Ambassador for

Bathing Bad

, a bath product line inspired by the Emmy award-winning TV series

Breaking Bad

. He is also Spokesperson for

Clear Sky Skin Care

, believing that "you can't put a price tag on confidence," through skin care.
As a suicide-awareness, anti-bully and equal rights advocate, Lucas is passionate about bringing awareness to individuals whether young or old, gay or straight.

"Life is a journey, experience it!"
For Booking Information Contact:
"Lucas CorVatta is a charming young man whose quirky sense
of fun has made him into an entertainer with flair.
As a writer he has a mission to encourage people to be who
they are, and to live fully. As a young man he struggled
to come to terms with being gay only to learn that when he
revealed his nature, the people closest to him embraced him fully."
- Writer's Block/Sharon Vander Meer
Click here to read the entire blog.
Copyright 2013, Lucas CorVatta & Co. LLC, All Rights Reserved. No portion, photos or material contained in this website may be used without the written consent of its owners.